We are specialists in fitting artificial grass
Artificial Grass can save a lot of time from regular grass maintenance which can be a pain. Here at MD Driveways, our team has been supplying and installing artificial grass in the Wirral area for over 13 years. We have seen great developments in artificial lawns over the years that we have been in business and have been creating gardens that are stunning.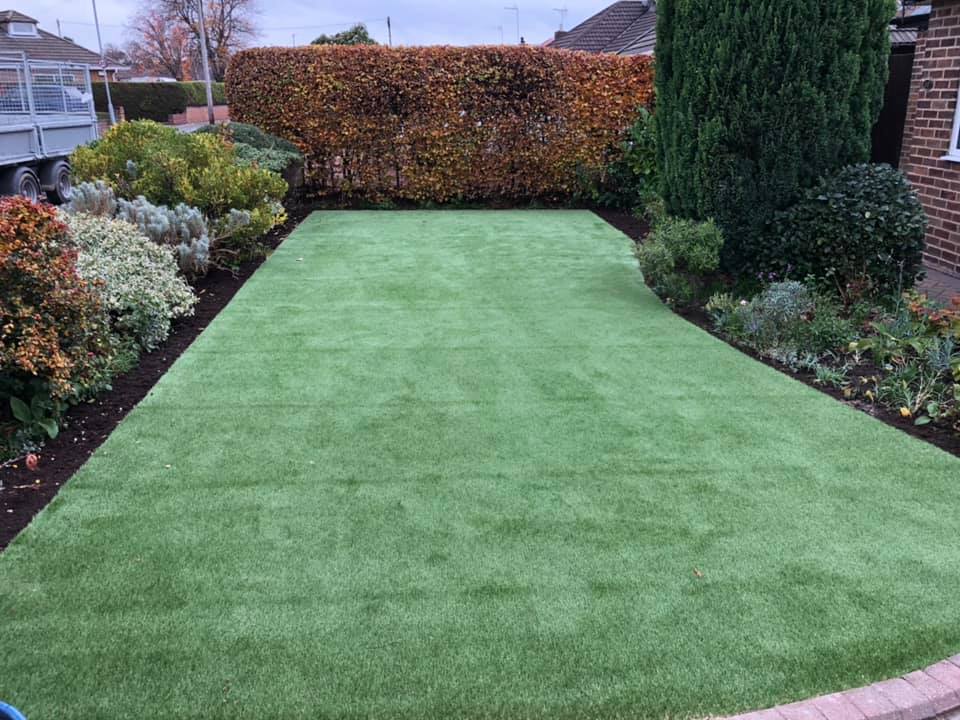 Is artificial grass suitable for me?
We often get asked if artificial would be suitable for our customers and we have to say it definitely is. Especially if you own any pets, your garden can become a mess even at the best of times. With artificial grass, you won't have to worry about your pets tearing and digging up your garden. Not to mention the fact that you won't have to worry about our artificial grass staining or smelling.
Our artificial grass is permeable meaning urine drains through the grass and faeces can be removed easily. A quick spray down at least once a week can help ensure your garden stays clean for a long period of time.
Our supply and installation service for artificial grass lawns is in great demand.  All of our lawn installations are carried out by our own fully qualified, trained and experienced artificial grass installers.