Resin bond driveway specialists in Wirral
M.D Driveways are specialists in Resin bonded surfacing and driveways. Resin bond is suitable for a variety of paving applications and driveways because of it's anti-skid properties. Resign bond driveways are a popular choice with customers who may want to give their drive a facelift due to the fact that different finishes and colours are available.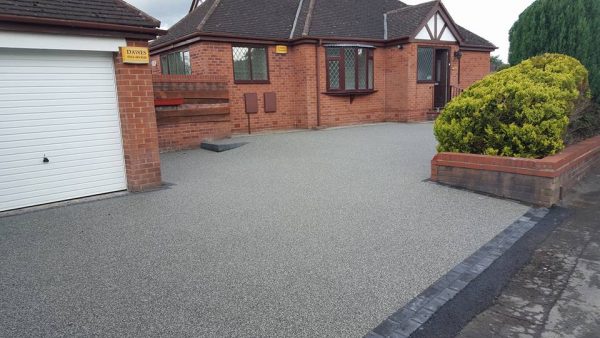 Resin bonded stone surfacing may be a hardwearing system that's available during a sort of colours. it's composed of a resin base and natural aggregates offering excellent slip-resistance. Natural or coloured aggregates are cast into a resin surface to supply a beautiful yet natural looking surface without loose gravel leaving a mess.
You can get a free no obligation from us by calling us today on 01244 45 88 13 or click here to make an enquiry