Providing the best patio installation service
Gardens can be boring, so why not improve them with the design and build of your perfect patio?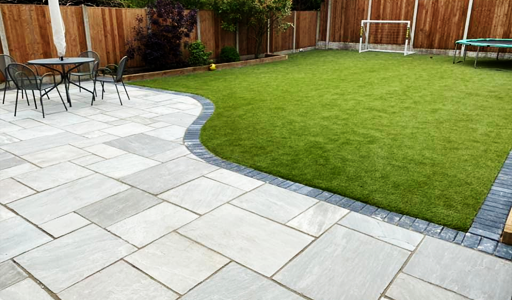 Let us design your dream patio
If you are looking to add value to your home/garden, or prepare yourself for those summer barbecues, we can transform your backyard into the outdoor patio space worthy of great gatherings and parties for guests and family.
Our patios are incredibly easy to maintain, coming in a variety of different colours, shapes and textures. We will guide you on your decision from start to finish on what you want your patio to look like.
Not only can a great patio add a nice aesthetic, it can also be an incredible investment to your property for years to come. We've seen properties values increase massively from our excellent patio installation service.
We have over 13 years of experience and hold an excellent reputation in designing and installing patios across Wirral and the North West of England.
Don't hesitate to call our office today us today to book an appointment on 01244 45 88 13 or click here to make an enquiry